Stabilizing Video in After Effects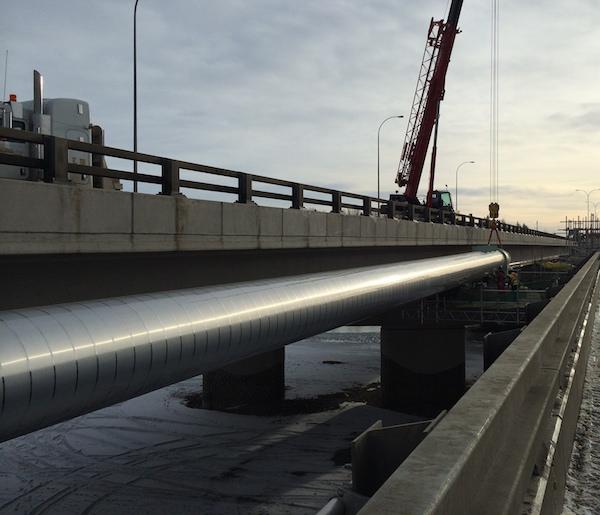 It's amazing what can be accomplished with After Effects.  Clickspace was recently commissioned to produce a video documenting the fabrication and installation of a large feedermain accross the Graves Bridge in Calgary, Alberta.  The video required a fly-by over the bridge to highlight the completed work.  Since it was over a busy traffic corridor we would have required a permit to do an aerial fly-by with a vertical take-off drone and that would have taken months.  Another options would have been to request a permit to close one lane and do a slow pass with a camera with a stabilizer.
or there is the affordable option . . . 
We decided to test the limits of Adobe After Effects.  We started by driving by the project holding a camera out the window of my Ford F150.  We got some very raw footage and from there we started to transform that footage with After Effects.   Witness the transformation below or the finished video of the North Star Graves Bridge Project.